Mineral Policy Institute
Mining in Morobe, Papua New Guinea: Impacts from Mining Along the Watut River, MPI, 2014 
This report is about the impact of mining on communities living along the Watut River and in the Morobe Province of Papua New Guinea. Given that similar reports could also be written about other mines it is also a report that applies more applies more widely to the PNG mining industry. While the impacts from mining on the Watut River are minor in comparison to those at Porgera, Ok Tedi and Panguna, they are nonetheless serious. Serious because of the impacts on local people, the repetition of past mistakes and as an example of the slow progress of reform in the mining industry.
The impetus for this report comes from many sources. For the Mineral Policy Institute it is a continuation of our work on a range of mine-sites and mining related impacts in Papua New Guinea since 1995. Watut River Communities became increasingly concerned about riverine impacts from the Hidden Valley mine since construction commenced and asked MPI to assist in late 2010. Subsequently, in early 2012 MPI was commissioned by the Lutheran Evangelical Church of Papua New Guinea, with support from Mission EineWelt in Germany to assess impacts from mining in the Watut River region.
Mining in Morobe, Papua New Guinea – Impacts, Assurance and Self-determination, G M Mudd and C P Roche ,2014
The Morobe Province of central Papua New Guinea (PNG) has been mined for gold for nearly a century, although it is only in the past decade that large-scale modern mining commenced. This paper presents the results of an ongoing project in the Morobe Province conducted by the Mineral Policy Institute examining the historical, current and future impacts of mining, including community views, social and environmental impacts and the monitoring and regulation of mining.
Preliminary Review of the Environmental Impacts of the Hidden Valley Gold Mine, Papua New Guinea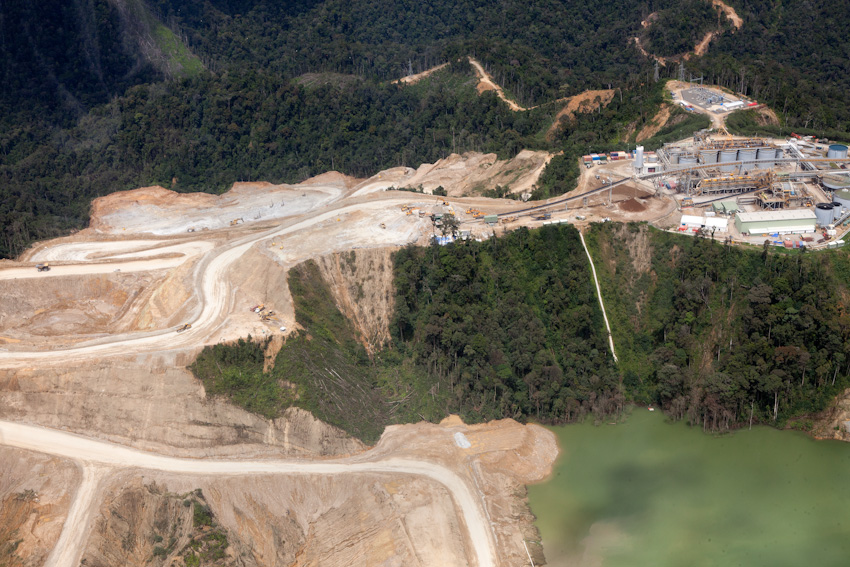 Dr Gavin M. Mudd (Monash University), MPI, 2012
The Hidden Valley gold-silver (Au-Ag) mine is located in the Wau-Bulolo gold field of Papua New Guinea (PNG), about 90 km south-southwest of Lae and some 300 km north-northwest of the capital Port Moresby, shown in Figure 1. The region is part of the Morobe Province. The project is located in the headwaters of the Bulolo and Watut Rivers, with the Watut River being a major tributary of the Markham River which reaches the ocean near Lae.
Other Reports – see dropbox link for more
Hidden Valley – Annual Environmental Report 2011
This is the Annual Environmental Report for the year ended 31 December 2011 for the Hidden Valley Gold Mine (HVGM), submitted by Hidden Valley Services Limited (HVSL) as holder of Environmental Permit WD L3(50).
Hidden Valley – Annual Environmental Report 2012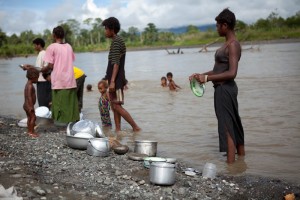 This report summarises environmental performance at Hidden Valley Gold Mine (HVGM) during 2012.
More Reports and Information than can be displayed at this website can be found via this dropbox link, including:
EIS Volumes A,B,C
External Stakeholder Advisory Panel (ESAP)
SMEC Audits
Policies, codes etc – Newcrest and Harmony
Annual and Sustainability Reports – Newcrest and Harmony
Financial Reporting – Newcrest and Harmony
Burton Papers 2012
NRI Review 2015